Finally, after many, many months of lots of blood, sweat, tears, and countless hours of hard work, my most favorite place to shop for children and mommas, PEEKAWHOO, has finally launched their absolutely adorable new website.
Yippee!!! Yahoo!!!! Hooray!!!
Why am I so very, super duper excited about this? Because Y'ALL. I can offer YOU, my dear family, friends, readers, followers, and internet buddies alike, a huge, and I mean HUGE, discount!
Before we talk numbers, let's talk products. And by products, I mean all the overwhelmingly adorable items available for gifting others (or spoiling yourself!).
As you'll see on the new and improved website, the gifts are broken down into three categories: For Baby; For Toddler; and For Her.
Let me take a minute and show you a few of the things I am OBSESSED with (and that may or may not be showing up on my doorstep very soon!) from each category:
For Baby
Can we PLEASE talk about this adorable bib, burp cloth, and hooded towel set by 3 Marthas. I actually gifted this exact set to my sister-in-law when throwing her baby shower recently. And while the products are beautiful in the photo, I can assure you that the quality is unmatched. And how sweet is this as a gift set?! As with most items, there are various color and monogram options that you can totally customize and personalize FOR NO ADDITIONAL CHARGE.
And ohmydearLord, this monogrammed bow swaddle is seriously one of the most beautiful things I have ever seen. I love it so much it makes me want to have another baby just so I can use it in the newborn photos (hey photographers out there--this would be an AWESOME prop for your shoots!). I cannot wait to gift this to as many soon-to-be momma friends as possible! Just absolutely beautiful!
But also, there are Wubbanubs (a MUST HAVE for any baby!) not to mention the teethers and rattles and swaddles and month-by-month stickers and baby scrubs (!!!) and so much more! If you are expecting, or know someone who is, you MUST check out all the amazing baby items!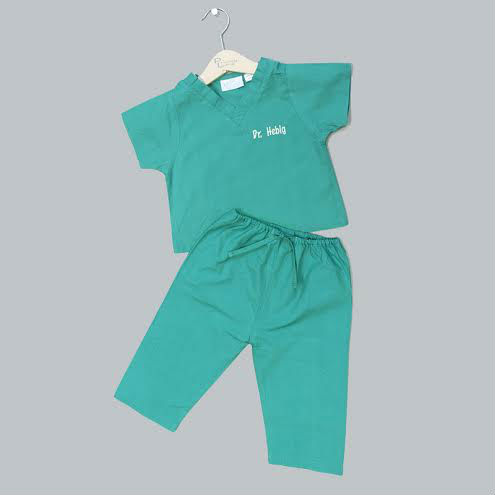 For Toddler
Another favorite? Zubels! Ohmygoodness, y'all, these sweet little friends are so soft and snuggly and hugely popular, and would make a PERFECT big sibling gift (or baby gift, too!). Just so precious. I want them all!
I am also in love with the Gretchen Scott tunics. They are offered in a variety of prints and just scream summer adorableness for your fashionable toddler. I wish they had them in my size!
The sweet toddler lunch totes, bookbags, and duffles are also definite favorites. Seersucker is such a classic look for boys or girls and is only that much cuter with your little one's monogram or name embroidered on. And the fact that you can mix and match?! Cuteness overload! And there is much more! Take a peek (awhoo...see what I did there). :)
For Her
Sometimes, a momma needs to spoil herself (or spoil another deserving momma). Can we talk about how infatuated I am with the canvas weekender bag? To me, it screams girlfriend weekend away and it needs to be in my closet as soon as possible. Yours, too?
And while there are many other "For Her" items to covet, I just love this sweet Lucy Darling art print, available in three sweet colors and perfect as a cool addition to any spot in your home need of that final touch.
__________________________
Also, let's not forget about the ever-popular, always adorable personalized Jellycat Bunnies. Y'all know how much I adore these softer than soft friends.
One more super cool new feature: if you are really busy, Peekawhoo makes it even easier for you by offering suggestions for favorite gift sets as well as a Custom Concierge. Can you believe that?! They will gladly choose an absolutely adorable and personalized gift for the oh-so-loved baby/toddler/momma in your life while helping you save your time and energy for other items on your mile-long to-do list. :)
So.
Job #1: Visit the newly updated, awesome Peekawhoo site and peruse to your heart's content.
Job #2: Attempt to select which of the adorable items you just have to have. Yes, I know this will be hard (cuteness overload!!!), but go ahead and select your favorites and throw them in that online shopping cart.
Job #3. Save yourself some serious moolah.
That's right. For ONE WEEK ONLY, you, my people, get to save 20% OFF YOUR ENTIRE order simply by using the code LAUNCHLL at checkout. This is a BIG deal because 20% off is almost never offered by Peekawhoo!!!
So. Stop what you're doing (i.e., reading this post), head on over to Peekawhoo, and shop to your heart's content. Because my code LAUNCHLL works for just one week only and because this kind of a discount is so very rarely offered, go ahead and brainstorm for birthday gifts, Christmas gifts, baby shower gifts, and just because gifts, and then shop, shop, shop away, dear friends! Let me know what you think!